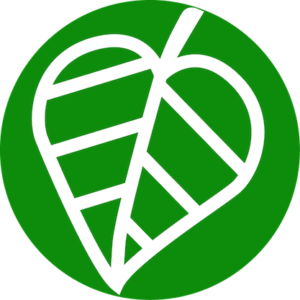 3 DAY WORKSHOP
IN GOLDEN PRAGUE
COLLABORATING IN THE WORKPLACE
It's people collaborating together that creates success. In this workshop, learn simple and easy-to-follow exercises you can use to do your part to create superior collaboration in your teams. This workshop draws upon recent research on what makes successful and productive teams, while integrating Nonviolent Communication (NVC), a way of thinking and speaking that is particularly effective in creating interpersonal connection, hence, improving collaboration.
Review the plan for the workshop, including the purpose and goals

Appreciating the utility and effectiveness of using needs and of understanding

how to apply the awareness of needs in day-to day life, especially in the context of business-teams

Learning how to utilize needs to be more effective in team conversations

particularly in dreaded conversations
Continue to learn how to use productivity needs

Practicing high-stakes conversations

no matter the perceived differences in power within the team

Learning effectively debrief challenging interactions
Learning three specific skill sets that will foster successful collaboration

How to (1) interrupt, (2) give and receive meaningful and productive feedback, and (3) say "no"

Reviewing the skills that foster team success

Suggesting post-workshop practices

to anchor and build upon the learning introduced in this workshop
facilitate difficult and challenging conversations

be present when you feel challenged

notice when you have lost connection with yourself and others, and return to reconnection
work in or manage teams

- it may be a formal work team, with coworkers, customers or vendors that you encounter on a regular basis
PRAGUE

- after your workshop payment is confirmed, we will send you the address of the workshop in Prague
scheduled for November 2020

- 10am - 6pm

If you are interested in participating in our workshop, please contact us at kristina.mackova@kmacademy.eu

The workshop is also recommended for companies
Participants receive a certificate of participation
TOTAL PRICE FOR 3 DAY WORKSHOP
For holding the workshop directly in companies

- send us your requirements and we will come to you with our individual offer

CANCELLATION CONDITIONS

- more than 3 weeks before the course starts, refund with subtraction 3% for manual fee. - 3 to 2 weeks before the start of the course, refund with subtraction 25%, - 1 week or less before the course starts without your alternate, the course fee will unfortunately be forfeited to complete the course and cover all related costs

ACCOMMODATION

- accommodation is provided by the participants themselves. Please book your accommodation ahead of time
If you are interested in starting a connecting conversation with us and explore together what a tailored workshop can look for your team, please email or call us

- email: kristina.mackova@kmacademy.eu , or call 00420 777 057 644
RECOMMENDATION FOR A BOOK
COLLABORATING IN THE WORKPLACE

Though not required to participate in the training, if you would like to prepare beforehand, we can recommend that you read the book "COLLABORATING in the WORKPLACE, A Guide for Building Better Teams" written by the trainer, Ike Lasater with Julie Stiles. (available at Amazon)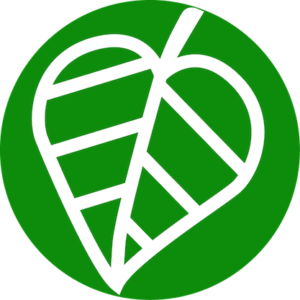 REVIEW OF IKE LASATER CLIENTS
Ike has been a guest speaker at Fontys University of Applied Sciences and The HAN University of Applied Sciences in The Netherlands, The University of California, Berkeley and The Yale School of Management. Lasater has facilitated workshops in more than more than 20 countries in North and South America, Europe, Africa, Australia and Asia, for such groups as the Dongfeng Nissan car manufacturing plant in Guangzhou, China, BNI in South Korea (with participants from Hyundai and Samsung), Decathlon in Italy, Glynwood in Cold Spring, New York, and in Cleveland, Ohio, the Cleveland Metropolitan Bar Association, The Center for Principled Family Advocacy and The Mediation Association of Northeast Ohio. His mediations include large-scale projects with the University of California, Santa Cruz involving 100 administrative leaders, and a departmental faculty at the University of California, Los Angeles.
IKE LASATER, JD, MCP
KMACADEMY - Trainers
Author, Mediator, Trainer, and Speaker, helps organizations and individuals develop the capacity to more effectively collaborate to clarify their objectives, and then to achieve them. He also acts as a private mediator, facilitating conversations and connection among people in conflict. A former civil trial attorney, Lasater founded a twenty-person law firm, litigating complex, multi-party commercial and environmental cases for twenty years in the state and federal courts of California. Ike Lasater and colleague John Kinyon co-developed a yearlong immersion training program based on Nonviolent Communication that is now offered in six countries
DO YOU HAVE ANY FURTHER QUESTION?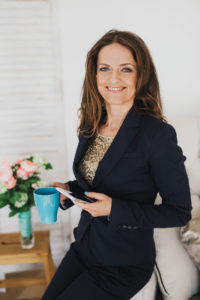 Kristína Macková, Founder KMACADEMY and LIFE IMPROVEMENT PIONEER from the INSIDE-OUT
CONTACT PERSON

Kristína Macková

TELEFON

00420 777 057 644

EMAIL

kristina.mackova@kmacademy.eu

OFFICE HOURS

MONDAY - FRYDAY from 10:30 am - 5pm