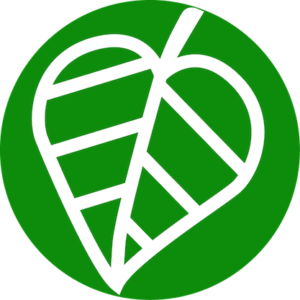 WORKSHOP
CONNECTING COMMUNICATION
AT WORK
Cara and Mirjam offer a coaching and training service passionate about supporting professionals and teams to live up to their full potential as individuals AND work effectively together, with understanding and respect.
From our own experience, we know that one of the most effective ways to achieve these outcomes is learning new skills for CONNECTING COMMUNICATION.
DOES YOUR TEAM WANT JUST THAT, AND YET SOME OF THE FOLLOWING APPLY 
"real conversations" are needed, yet tend to be avoided?


team members too often work on "isolated islands"?


differences and conflict get in the way?


there's too much tension and stress?


there's low morale and trust?


intercultural challenges get in the way?

WHILE EVERY MEMBER OF YOUR TEAM LIKELY WANTS GREATER 
THROUGH OUR TAILORED COACHING AND TRAINING, WE SUPPORT TEAMS IN 
navigating through all kinds of differences and conflict


getting through challenging conversations


finding win-win agreements and outcomes


dealing effectively with emotions at work


listening for mutual understanding (empathy training)

expressing with authenticity and clarity
more effective communication leads to more productivity and results

- effective communication contributes positively to corporate culture. The Success and Innovativeness of the Company are a function of the fraction when the product or service is above the line and the power of the cultural firm is below the line. The better respectively the stronger the culture, the better the economic outcome of the company
Up to your company requirements
according to your requirements

- for duration - we recommend 2 days
ON SITE AT YOUR COMPANY

- it is possible to organize the workshop also outside the company
participants receive a certificate of participation
If you are interested in starting a connecting conversation with us and explore together what a tailored workshop can look for your team, please email or call us

- email: kristina.mackova@kmacademy.eu , or call 00420 777 057 644
managers and leaders of all levels

sales and service staff who communicate with clients

employees of the human resources department, for whom effective communication is a valuable help

anyone who is part of working teams or groups

all who wish to improve communication in order to deal with differences and conflict while allowing for humanity in the workplace

all who want to increase their satisfaction in working and out-of-work environment
BOOK NONVIOLENT COMMUNICATION MARSHALL B. ROSENBERG

Though not required to participate in the training, if you would like to prepare beforehand, we can recommend that you read the book "Nonviolent Communication," written by the concept's founder, Marshall B. Rosenberg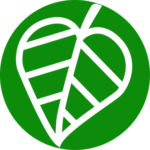 REVIEW OF CARA AND MIRJAM CLIENT
Following Cara and Mirjam's training sessions, I have heard inspiring stories from my team, and I notice visible effects on the work floor. There is more friendly contact and an increased experience of being 'one team.' There is really a noticeable development and this is nice to experience. And the percentage of absenteeism has decreased since the training. People seem to come to work with more pleasure and trust now and it is a lot nicer in terms of working atmosphere. Almost everyone mentions this. Sometimes I hear a lot of laughter from the nursing post, and I enjoy that, because it never happened before. –Team Leader, GGz, the Netherlands
CARA AND MIRJAM
KMACADEMY - Trainers
Founders of Connecting Communication, a training and coaching organization. With a combined 30 years experience, Cara and Mirjam are experts in the fields of personal development and relationship and parenting skills training, empowerment, conflict resolution, effective team collaboration, Nonviolent Communication training, empathy training, feedback training. They support individuals, families and teams to develop clear, empathic communication skills via tailor made trainings and courses as well as coaching and mediation sessions. They both came to know NVC as their preferred model for communication due to their desire to be fully in their authenticity (no more hiding behind their "professional mask") while also maintaining understanding and connection with others.
DO YOU HAVE ANY FURTHER QUESTION?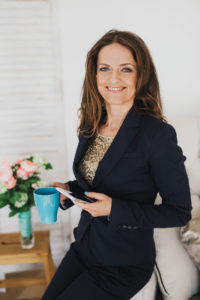 Kristína Macková, Founder KMACADEMY and LIFE IMPROVEMENT PIONEER from the INSIDE-OUT
TELEFON

00420 777 057 644

EMAIL

kristina.mackova@kmacademy.eu

CONTACT PERSON

Kristina Mackova

OFFICE HOURS

MONDAY - FRYDAY from 10:30 am - 5pm