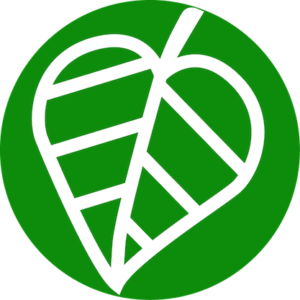 2 DAYS WORKSHOP IN GOLDEN PRAGUE
CONNECTING WITH CHILDREN
Would you like more flow of love, care and harmony with your child (ren)? Would you like to learn how to move from anger and conflict to peaceful connection?
"CONNECTING WITH CHILDREN"
A course on based on Nonviolent Communication (NVC)
NVC is a simple, powerful, practical tool that helps us see clearly what blocks our communication, and what we can do differently to manifest and live our deepest values with children.
NVC shows us a way how to create sustainable connection and cooperation that is based on intrinsic motivation from both sides.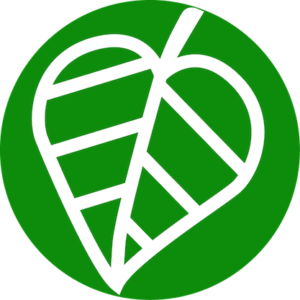 How to transform conflict into dialogues with understanding and connection

- from both sides

How to hear and understand what your child is REALLY saying, no matter how he/she expresses it

- empathic listening

How to stand clearly for our boundaries without using threats or punishments

How to move from being a policeman/policewoman, into just being humans together

How to practice self-care while caring for my child(ren) / family
5 - 6 October, 2019

10:00am - 5 pm
PRAGUE

- after payment the workshop we will send you the address of the workshop in Prague
TOTAL PRICE FOR THE WORKSHOP
439 EUR per person - for early birds until 14.08.2019

The price from 15.08.2019 499 EUR per person

PAYMENT METHOD

- the latest payment for the workshop is possible until 7 September, 2019. For payment please fill your billing information in the form below on this flyer, and you will receive an invoice with the details in your email, Please convert the amount to the variable symbol, otherwise the amount is not matched

CANCELLATION CONDITIONS

- more than 3 weeks before the course starts, refund with subtraction 3% for manual fee. - 3 to 2 weeks before the start of the course, refund with subtraction 25%, - 1 week or less before the course starts without your alternate, the course fee will unfortunately be forfeited to complete the course and cover all related costs.

ACCOMMODATION

- accommodation is provided by the participants themselves. Please book your accommodation ahead of time
How to transform anger into connection

- from both sides

Empathic listening- how to hear what your child is saying, no matter how they express it

How to deeply listen to ourselves, to the depth of what is important to us

- and how to communicate that in a way that fosters compassion and cooperation

How to stand clearly for our boundaries without using threats or punishments

How to create peaceful dialogues that include and connect us all
And others

- who spend time with and care about children
In an interactive and safe learning environment

- we will be invited to work on examples from our own life

We will practice "Nonviolent Communication" through

- demonstrations, role-playing and exercises in order to integrate the NVC values and language more in our own daily lives

The course provides a child-free learning environment

- to honor many students' needs for focus, concentration, relaxation and learning
Participants receive a certificate of participation
BOOK NONVIOLENT COMMUNICATION MARSHALL B. ROSENBERG

Though not required to participate in the training, if you would like to prepare beforehand, we can recommend that you read the book "Nonviolent Communication," written by the concept's founder, Marshall B. Rosenberg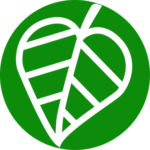 SOME REFERENCE OF CARA AND MIRJAM CLIENTS
"Thank you!!! It was definitely a deepening day. I loved the softness and the safe space you have created, the playfulness, the flexibility, the honesty, the care. I also loved the ease and fit between you two as trainers. Such a good combo!"
Thank you Mirjam and Cara for facilitating a beautiful and nurturing NVC weekend intensive at ArtEZ, University of the Arts, Arnhem. I so much appreciated your responsiveness, curiosity and creativity in relating to all participants in the group, including myself. I experienced great care and patience from both of you in creating a space of trust in which people felt seen and safe enough to express what was alive in them. I am very much looking forward for us to continue to learn and grow within the NVC consciousness. 
The workshop with Cara and Mirjam has helped us have clear and connecting conversations with each other and our children. It gave us inspiration on how to build a compassionate community where all needs are welcome.
MIRJAM & CARA
KMACADEMY - Trainers
both mothers and founders of Connecting Communication, a training and coaching organization. With a combined 30 years experience, Cara and Mirjam are experts in the fields of personal development, relationship and parenting skills training, empowerment, conflict resolution, Nonviolent Communication training, empathy training, feedback training. They support individuals, families and teams to develop clear, empathic communication skills via tailor made trainings and courses as well as coaching and mediation sessions. They both came to know NVC as their preferred model for communication due to their desire to be fully in their authenticity while also building connection with others, especially their own loved ones.
DO YOU HAVE ANY FURTHER QUESTION?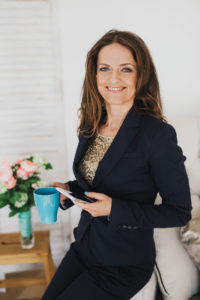 Kristína Macková, Founder KMACADEMY and LIFE IMPROVEMENT PIONEER from the INSIDE -OUT
EMAIL

kristina.mackova@kmacademy.eu

OFFICE HOURS

Monday - Fryday from 10:30am - 05pm