WELL-BEING PROGRAM♥ 
We take care of your team!
WHY
Because everyone deserves to be in inner balance, even if external circumstances do not support this.
OUR WHY
With our WELBEING team, we aim to help entrepreneurs / company owners / leaders in critical situations before a more serious problem arises that would sooner or later have psychological or physical repercussions, which would then reflect on how the company works.
We help you to discover not only the limitless potential that is already within you, but also the strengths of your team. So that you can pursue your visions and goals more effectively and achieve magically limitless results.
YOUR WHY
- helping hand for you personally
- Relief for you - a helping hand for your team
- Effective use of time / Your true role as a leader
- gain free space for yourself - for your hobbies
- Benefits for your team
                                       Kristína Macková, from the WELLBEING team kmacademy
WORKSHOPS and TASTINGS in "flow"
.. We support your team to creating goals that are not only rational from the head, but also created according to higher principles. A symbiosis in the group makes it easier to achieve your goals. This saves a lot of time and energy. And as inspiration serve TASTINGS, stories of people who have experienced a fall, rose from the ashes and are LIVING again - but this time DIFFERENT
THERAPY SESSION
.. If our goals / intentions in the area of ​​relationships, work, finances, health or within ourselves cannot be realized for a long time and we have tried many things and nothing works, we are trapped in the matrix, or in our subconscious program that can be simply, effectively and permanently resolved. Sometimes only the outside view shows us what we have in front of our eyes all the time and the desired AHA moment comes faster.
BENEFITS FOR YOUR TEAM
.. we focus on integrity in our benefits - physical / mental / spiritual / emotional / psychological level - because when we have all these levels in balance - we work more efficiently and thrive in all areas of our lives in the long term
WELLBEING TEAM  ♥ FROM REAL LIFE
KAREL
The author of the book - The RUŠ Method or IT'S NOT MY CASE, lecturer, therapist and mentor
Activities: Public lectures and workshop tastings, lectures for companies, the Czech and Republic and Slovakia
Ing. DAGMAR
Englischtutorium und Therapeutin Persönlichkeitsentwicklung
Mission: CZ, What I offer: online / personal therapy in EN, DE, CZ, SK
RNDr. HELENA, CSc.
Coach for personal development and teacher for non-violent communication
Mission: Prague: What I offer: online / personal coaching and workshop on site in EN, CZ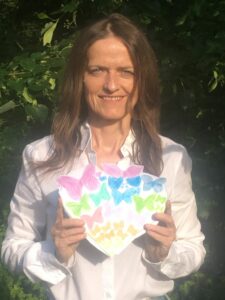 DIPL. Kauffr. KRISTINA
Founder KMACADEMY and CONSCIOUSNESS CONSULTANCY
Mission: Prague, Europe. What I offer:: online / personal consultancy, therapy in DE. EN, CZ, SK
Mission: Prague and CZ: What I offer: Access Bars, Access Facelift, Abuse Hold, Symphony Session - methods, that lead to changes in your life
MIRJAM & CARA
Nonviolent Communication Coach
Mission: Europe, What we offer:: online / Workshop on site