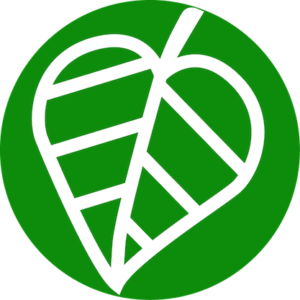 HANDLING DIFFICULT SITUATIONS AT WORK
Efficient collaboration is essential at every workplace, but colleagues often react differently to conflicts, including attacking, defending, avoiding or shutting down. Effective skills to resolve conflicts can have a major positive impact on the individual employee, the team and on the quality of the work.
The training is highly interactive, fast-paced and dynamic; the participants are invited to share their experiences, views, dilemmas and expertise, thus enhancing their own as well as the whole group's learning experience. Two thirds of the workshop are devoted to practical work, be it introspective exercises, dyad simulations, confrontation. Should any conflict between participants surface during the workshop, the trainer will use mediation skills to deal with them on the spot.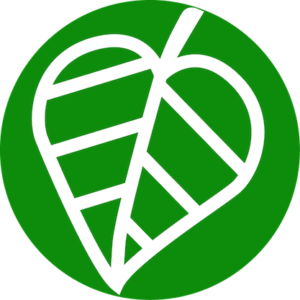 Key elements of connecting communication

From fighting for higher ground to power-with relations

Active listening – magical approach to achieving real communication

The hidden aspects of interpersonal conflicts
Managers and leaders of all levels

Sales and service staff who communicate

- with clients

Employees of the human resources department,

- for whom effective communication is a valuable help

Anyone who is part of working teams or groups

All who wish to improve communication in order to deal with differences and conflict while allowing for humanity in the workplace

All who want to increase their satisfaction in working and out-of work environment
According to your requirements

- For Duration - we recommend 2 days
ONLINE via ZOOM or others
ON SITE ON YOUR COMPANY

- It is possible to organize the workshop also outside the company
Participants will receive a certificate of participation in the workshop
If you have an interest on our workshop please contact us and we'll exploring together what a tailored workshop can look like for your team.

- kristina.mackova@kmacademy.eu , - Mob. 00420 777 057 644
Transforming the disconnecting language and cognition

A clear, honest and connecting way of expressing unpleasant messages

Putting it all together and handling difficult situations

Full and effective expression of appreciation, gratitude
BENEFITS FOR COMPANY - Using effective communication contributes 
A better economic result for the company

- effective communication contributes positively to corporate culture. The Success and Innovativeness of the Company are a function of the fraction when the product or service is above the line and the power of the cultural firm is below the line. The better respectively the stronger the culture, the better the economic outcome of the company
losing qualified staff

- due to their dissatisfaction with the project

finding and training new employees

losing your credibility as a human being

- as well as the entire business
Increasing the sales / profit

- due to use the right tools
Building skills for increasing
creative solutions productivity
Mastering the constantly change

- of inside / outer environment
BOOK NON VIOLENT COMMUNICATION MARSHALL B. ROSENBERG

- Though not required to participate in the training, if you would like to prepare beforehand, we can recommend that you read the book "Nonviolent Communication," written by the concept's founder, Marshall B. Rosenberg.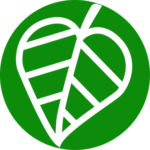 EXTRACT OF THE TRAINER 'S REFERENCE
| | |
| --- | --- |
| Abanka | Ljubljana |
| Adecco | Ljubljana |
| Adria Mobil | Novo mesto |
| Adriatic Slovenica insurance | Ljubljana |
| Autocommerce | Ljubljana |
| Brandstock Services | Munich, Germany |
| Celtra | Ljubljana/San Francisco |
| Comtrade | Slovenia/Serbia |
| CosyLab | Ljubljana |
| Danfoss | Ljubljana |
| DHL | Slovenija |
| Gorenje | Velenje |
| open trainings | in more then 25 countries around the world |
| | |
| --- | --- |
| Hidria corporation | Slovenia |
| Hypo Bank | Ljubljana |
| IEDC | Bled, Slovenia
 |
| KD Group | Ljubljana |
| Krka pharmaceuticals | Novo mesto |
| Lek/Novartis | Ljubljana |
| Mobitel | Ljubljana |
| Outfit7 | Slovenia/Cyprus |
| Raiffeisen LEASING | Ljubljana |
| Studio Moderna | Slovenia/UK |
| Telekom Slovenije | Ljubljana |
| Triglav Insurance | Ljubljana |
MSc Psych. ROBERT KRŽIŠNIK
KMACADEMY - Trainer
has been working for over 30 years with individuals and groups as a trainer, team coach, complex meeting facilitator and mediator in conflicts between individuals and between groups. He works in a wide spectrum of environments; from corporate to educational to NGOs to open trainings and spiritual retreats. He is known for his hands-on approach that is at the core of all his workshop modalities – be it problem-solving sessions (in organisations/teams/groups, between individuals), communication skill trainings, or when supporting deep self-exploration. He is the first Slovenian certified trainer of Nonviolent Communication with The Center for Nonviolent Communication, an empathy-based approach developed by Dr Marshall Rosenberg. Robert is intensively involved in the work of this global organisation, be it in its organisational development and two global councils, or as a trainer on nine-day Intensive International Trainings. So far he has led workshops in over 25 countries around the world, specifically in most countries in Europe, as well as in the USA, the Middle East (Israel/Palestine, Turkey) and the Far East (Myanmar, Japan, South Korea, French Polynesia, Indonesia, Australia). Besides the Nonviolent Communication, Robert draws from the approaches such as the Art of Hosting and Bohmian Dialogue.