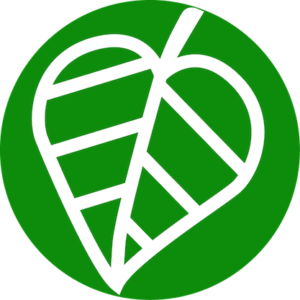 International Workshop in GOLDEN PRAGUE
HANDLING DIFFICULT SITUATIONS IN COMMUNICATION
connected with a MAGICAL WALK through OLD TOWN
coming in 2019
The training is highly interactive, fast-paced and dynamic; the participants are invited to share their experiences, views, dilemmas and expertise, thus enhancing their own as well as the whole group's learning experience. Two thirds of the workshop are devoted to practical work, be it introspective exercises, dyad simulations, confrontation. Should any conflict between participants surface during the workshop, the trainer will use mediation skills to deal with them on the spot.
Key elements of connecting communication

From fighting for higher ground to power-with relations

Active listening – magical approach to achieving real communication

The hidden aspects of interpersonal conflicts
PRAGUE

- After paying the workshop, you will receive an email with the exact address of the workshop as well as a phone number where you can call for further inquiries
Participants will receive a certificate of participation in the workshop
Transforming the disconnecting language and cognition

A clear, honest and connecting way of expressing unpleasant messages

Putting it all together and handling difficult situations

Full and effective expression of appreciation, gratitude
490 EUR pro persona for early birds, from XXX 544 EUR pro persona

- including MAGICAL WALK THROUGH THE OLD CITY

PAYMENT METHOD

- the latest payment for the workshop is possible until XXX.2019. For payment please fill your billing information in the form below, and you will receive an invoice with the details in your email, Please convert the amount to the variable symbol, otherwise the amount is not matched

ACCOMMODATION

- accommodation is provided by the participants themselves. Please book your accommodation ahead of time
BOOK NON VIOLENT COMMUNICATION MARSHALL B. ROSENBERG

We recommend you to read the book Non Violent Communication of the author of this concept Marshall B. Rosenberg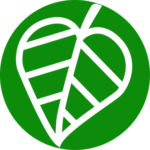 MSc Psych. ROBERT KRŽIŠNIK
KMACADEMY - Trainer
has been working for over 30 years with individuals and groups as a trainer, team coach, complex meeting facilitator and mediator in conflicts between individuals and between groups. He works in a wide spectrum of environments; from corporate to educational to NGOs to open trainings and spiritual retreats. He is known for his hands-on approach that is at the core of all his workshop modalities – be it problem-solving sessions (in organisations/teams/groups, between individuals), communication skill trainings, or when supporting deep self-exploration. He is the first Slovenian certified trainer of Nonviolent Communication with The Center for Nonviolent Communication, an empathy-based approach developed by Dr Marshall Rosenberg. Robert is intensively involved in the work of this global organisation, be it in its organisational development and two global councils, or as a trainer on nine-day Intensive International Trainings. So far he has led workshops in over 25 countries around the world, specifically in most countries in Europe, as well as in the USA, the Middle East (Israel/Palestine, Turkey) and the Far East (Myanmar, Japan, South Korea, French Polynesia, Indonesia, Australia). Besides the Nonviolent Communication, Robert draws from the approaches such as the Art of Hosting and Bohmian Dialogue.
EXTRACT OF ROBERT 'S REFERENCES
| | |
| --- | --- |
| open trainings | in more then 25 countries around the world |
| Abanka | Ljubljana |
| Adecco | Ljubljana |
| Adria Mobil | Novo mesto |
| Adriatic Slovenica insurance | Ljubljana |
| Autocommerce | Ljubljana |
| Brandstock Services | Munich, Germany |
| Celtra | Ljubljana/San Francisco |
| Comtrade | Slovenia/Serbia |
| CosyLab | Ljubljana |
| Danfoss | Ljubljana |
| DHL | Slovenija |
| Gorenje | Velenje |
| | |
| --- | --- |
| Hidria corporation | Slovenia |
| Hypo Bank | Ljubljana |
| IEDC | Bled, Slovenia
 |
| KD Group | Ljubljana |
| Krka pharmaceuticals | Novo mesto |
| Lek/Novartis | Ljubljana |
| Mobitel | Ljubljana |
| Outfit7 | Slovenia/Cyprus |
| Raiffeisen LEASING | Ljubljana |
| Studio Moderna | Slovenia/UK |
| Telekom Slovenije | Ljubljana |
| Triglav Insurance | Ljubljana |
A MAGICAL WALK THROUGH PRAGUE
On A Magical walk Through Prague, the participants will be introduced to highly effective forms of communication, including "urban communication", "mystical" communication, with the mysterious "bird language" of gothic stonecutters and builders and Freemasons.
LEARNING GOALS & BENEFITS
Deepen your knowledge of various forms of communication while appreciating the historic areas of Prague.

Learn about the mysterious messages hidden within medieval buildings and entire cities while gaining insights into communication issues

Understand the importance of "bridges" in communication, especially in lateral communication

Learn to apply the symbolism of towers and hills to vertical communication

Experience the beauty of Prague in a unique way

Discover the hidden, magical level of the city and uncover its mystical past

And a whole lot more that's not covered in any tour guide
Charles Bridge and its towers

The bridge of love on Kampa

- emotional communication

John Lennon's Wall

- graphic communication

Kampa and the Middle of the World

- psychic and art communication

Legion Bridge and the National Theater

- art communication

The guided tour will go through the Dancing House

- dance as communication

And more places if time permits.
Křižovnické Square, the statue of Charles IV
JUDITA
kmACADEMY - Lecturer and Guide
Judita has 35 years of experience as an accredited psychotherapist, certified in family, business and corporate communications, teaching corporate courses (covering communication, teambuilding, gender issues at the workplace, women's leadership, female quality management, Queen of the Elements -The typology of female leadership, creativity, "talented company", creative mapping of potential, non-traditional admissions for HR and managers, how to find a dream job, and more.
All personal information you submit is encrypted and secure 
Monday - Friday 10:30am - 5:00pm

MOBIL 00420 - 777 057 644

EMAIL: kristina.mackova@kmacademy.eu
We will not share to the third party information  that you provide us