"The investment / results of work on ourselves are permanent. No crisis, pandemic or anyone else can take it from us. And according to the masters of the highest yoga, not even our death. "
Self IMPROVEMENT IN - OUT, Kristína Macková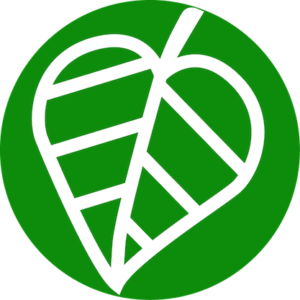 VERIFIED METHODE RUŠ

- it is a logical, fast and effective method that solves your problem at the roots

SUPPORT OF THE CLIENT IN SOLVING ITS CURRENT PROBLEM

- in a relationship (including the financial one), any worries, concerns, fears, phobias (including a social phobia), anxieties, regret, sadness, depression, stress, fury, hate, anger, jealousy, envy, an experienced shock, post-traumatic stress disorder (PTSD), a feeling of loneliness, lacking love, separation, futility, burnout, fear of death, fear of suffering and pain, suicidal thoughts, anorexia, bulimia, an allergy, a headache including migraines, a trauma resulting from a divorce as well as a breakup – whether it has already occurred or not yet, a miscarriage, a death of a close person or a loved pet, and any health problems
PROCESSING THE PROBLEM

- You will be guided through the process in a structured way, so that you will find the causes of the problem, resolve them and not live it anymore
YOUR 100% DECISION

- that you want to solve the problem

YOUR ACTIVE COOPERATION

- your willingness to return to the cause situation and process them - it is NOT hypnosis or anything like that - During a session, you know where you are and what happens to you in every moment. Your eyes will be closed in order to be better aware of your feelings, both emotionally and physically,  and you will be able to recall past events
A TIP FOR THOSE WHO WANT TO KEEP DEVELOPING THEMSELVES
SELF DEVELOPMENT PROGRAM

- as part of this program, you process your basic relationships (parents, siblings, partners, etc.) who have influenced the formation of your beliefs and how you life. This will free you and you will live your own life without restrictions. If interested, send me a email: kristina.mackova@kmacademy.eu or call me at: 00420 777 057 644
BOOKING

- from Monday until Friday, or regarding your preferences
Personally / Online

- place of personally -Prague. The session can be done also at the place of your requirements. Hereby the travel expenses and travel time will be charged
TOTAL PRICE FOR THE SESSION
PAYMENT METHOD

- for the payment please fill in the following form, see below. The invoice will be automatically sent to your e-mail address. Once the amount has been credited to our account, I will contact you within 24 hours to make an appointment with you. Please note that the bank transfer can take several days

CASH PAYMENT

- for session in Prague, the amount can be paid in cash
CERTIFICATION OF THE METHOD RUŠ

- the session is performed by a therapist certified by the RUS method. Therapists are reviewed annually by the author of the method. After a successful 5-day recertification completion, the certificate is renewed. This ensures that the therapists are constantly working on themselves and evolving
DO YOU HAVE ANY FURTHER QUESTIONS?
I ' ll gladly answer them on
EMAIL

kristina.mackova@kmacademy.eu
KRISTÍNA MACKOVÁ
Self IMPROVEMENT FROM THE INSIDE -OUT
During her many years of professional experience in the management environment, she has quite often experienced burnouts not only with her colleagues and clients, but also with herself. This has strengthened the decision to find a way that would help not only her but also other people to lead a happy and contented life. She got to know different techniques and tried them on herself. However, the effects did not last long until she met the method RUŠ. To be able to pass them on qualitatively and effectively, she first tested them on herself. After three years of intensive training a continuously working on her inner self, she has received the necessary certification of the RUŠ method, which empowers her to help people solve their problems quickly, effectively and with lasting results. She has more than 11,000 hours of sessions with clients whom she helped them to successfully solve their problems. After the session clients radiate inner balance and knowledge that as we attract our problems i.e. we create them, so we can easily process them and no longer live them.
My personal mission
I help people to fully connect with themselves and to rediscover their own uniqueness. - for better results! And the key I use: always start with you first if you want to change something in your external environment and take it - "SIMPLY EASY."
Self IMPROVEMENT IN -OUT, Kristína Macková
All personal information you submit is encrypted and secure 

- we will not share to the third party information that you provide us
OFFICE HOURS

- Monday - Friday, from 10:30am -5pm

EMAIL

kristina.mackova@kmacademy.eu
Our data protection complies with the EU Regulation (DSGVO) of 25.05.2018

For your protection, we are registered under the order of the Czech Data Protection Authority, which monitors the protection of personal data